---
Andrew Brown, Micah Miller, and Wesley Gonzales went up to the Disney Resort in LA the very first weekend of January 2006 to compete at the Disney Martial Arts Tournament!
Andrew swept Taiji and won all gold medals. Micah swept his division in Wushu, and Wesley even walked away with the Wushu Youth Grand Champion, though he had to perform in the Night Show in order to collect his trophy that night!
Below are some awesome photos that our friend John (Hi, John! These are some Awesome Photos, John!) took of Micah and Wesley during the competition and Night Show. They were originally posted to www.jiaoyo.com.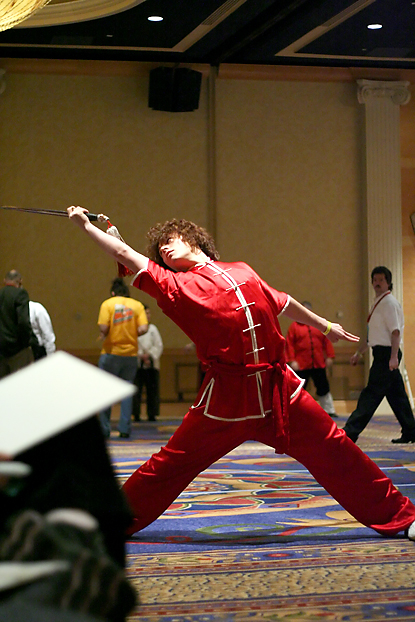 Wesley in Competition!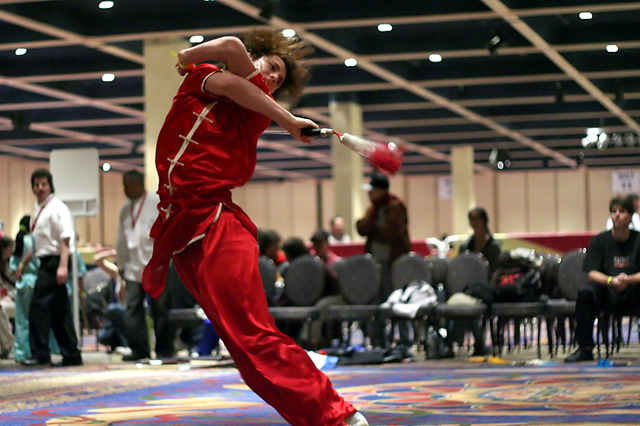 Wrap from the front...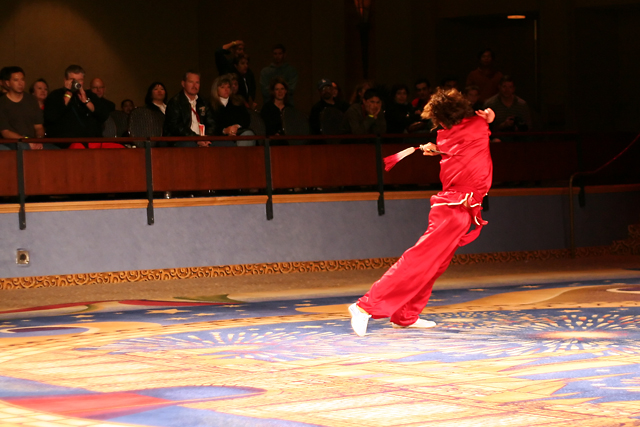 ...and wrap from the back...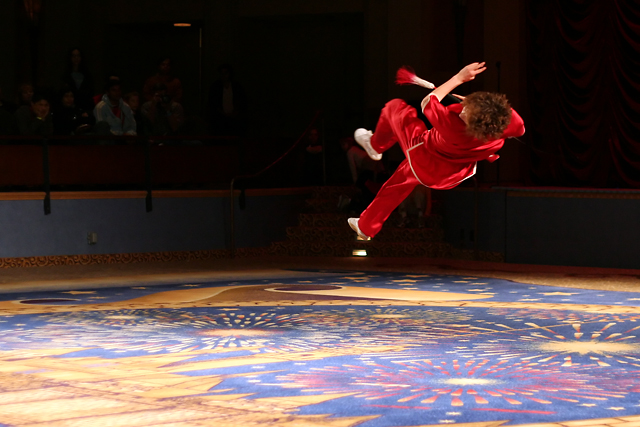 ...and twist up at the end!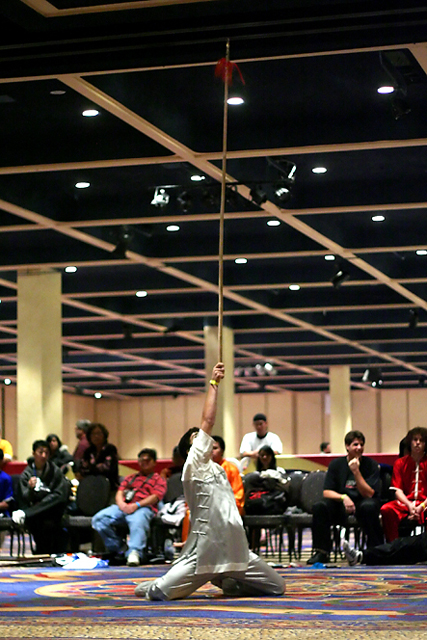 Micah in Competition!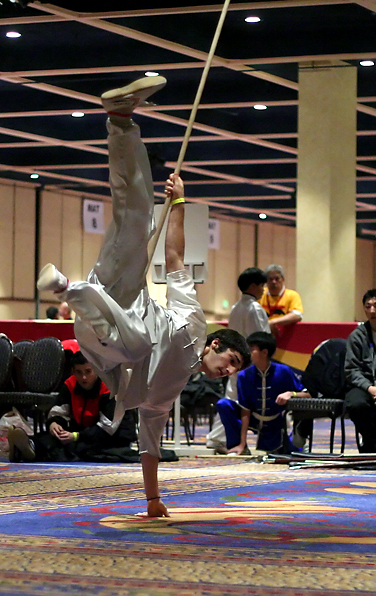 New moves for a new age :)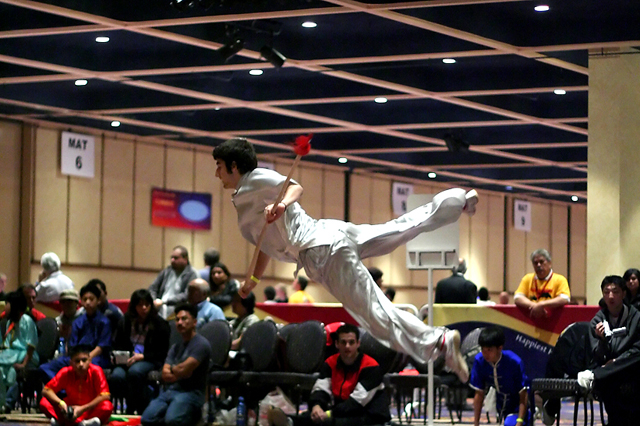 And the same old levitation tricks.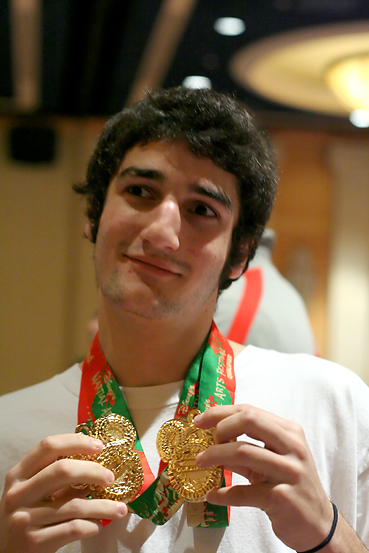 Congratulations, Micah! You are now the owner of Mickey-shaped Martial Arts Medals!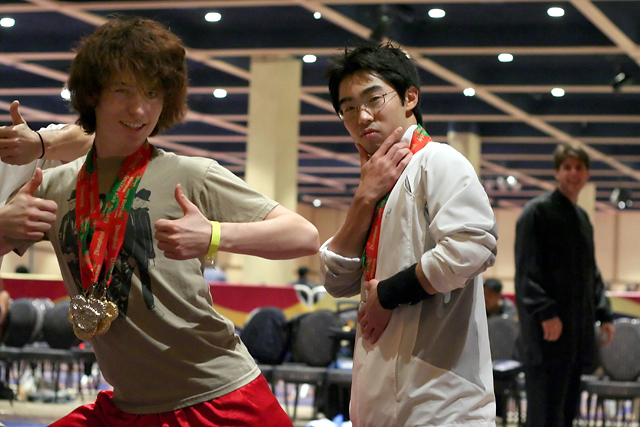 Such hams, Wesley and John!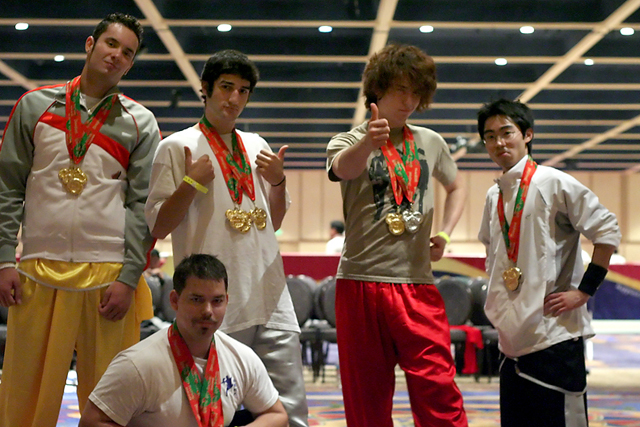 Group Wushu photo at the Disney Resort with Mickey-shaped Medals! Wahoo!





More on our complete Photos Page

Our 5th Anniversary Celebration will be on Saturday 10/28/2005 at 2:30pm.
FREE admission! Tell your friends! Mark your calendar now!





---
© 2002-2007 info@JINGinstitute.com
8666 Commerce Avenue, San Diego, CA 92121
Phone (858) 578-8267

Home