---
JING was honored to give a Wushu seminar to cast and crew member of Quidam on Wednesday, September 15, 2006. We had a blast, and were pleased to hear that some of the cast members were sore from the workout the next day!
We knew, since we all came back to watch the show on Sunday, after which we were very kindly given the Backstage Tour.
So, of course, Mama Siu-Fong strikes up a lasting frienship with the acrobatic team from China -- 4 little girls, their Coach Zhang, and their Guardian (not pictured) -- and takes them all out to the park later!
---
Pictures from Henan and Beijing, China
1st World Traditional Wushu Festival
USA Wushu Kungfu Federation's team is over 80 people.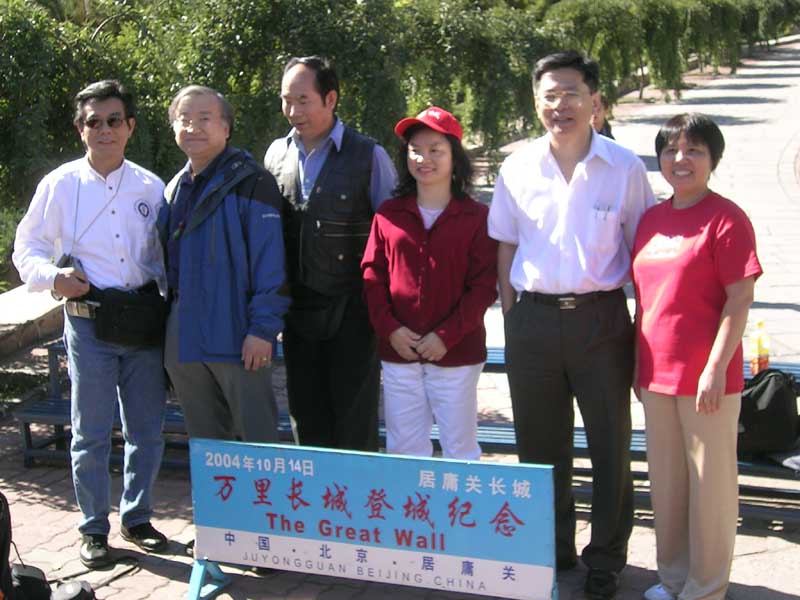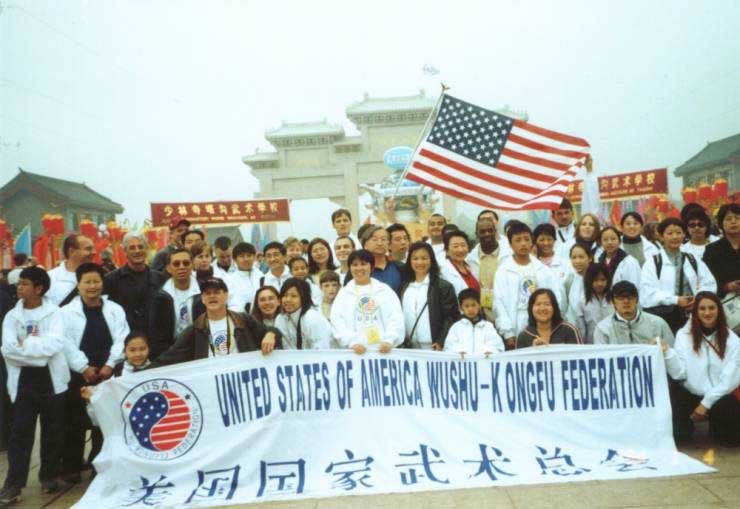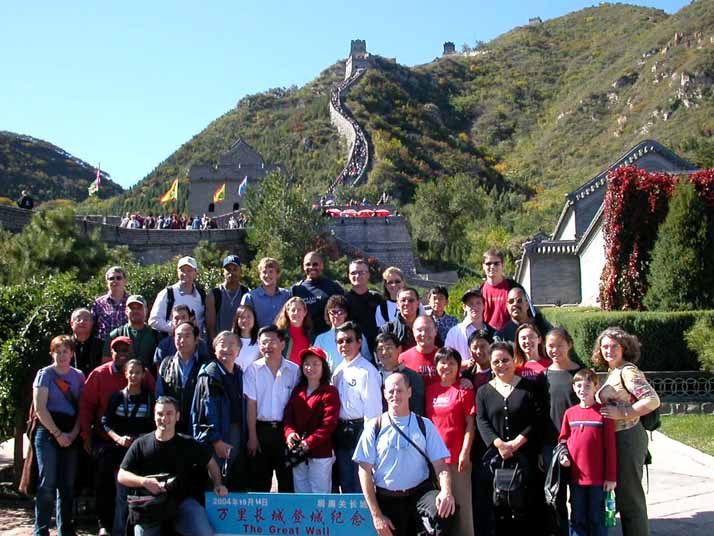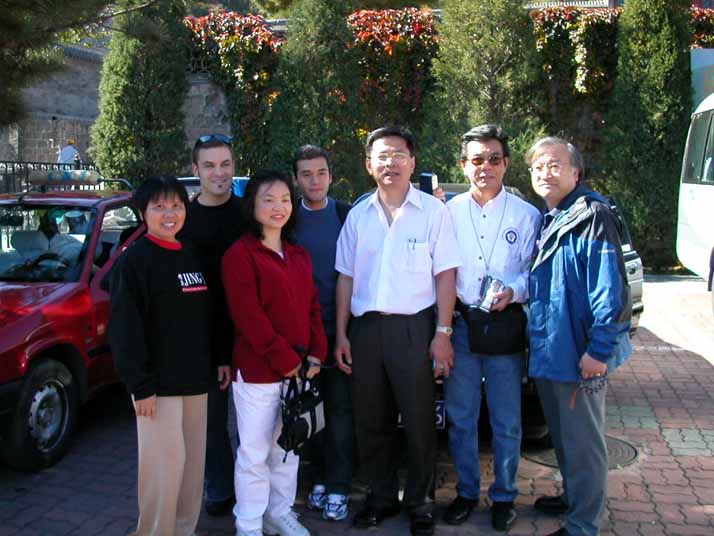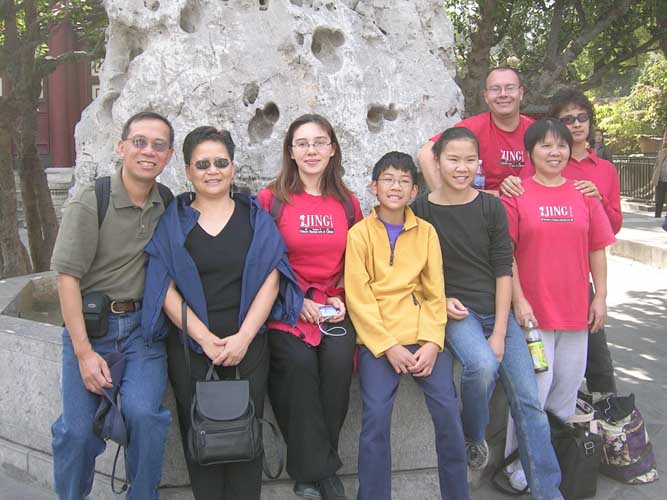 Siu-Fong's team of 8 people. We are happy!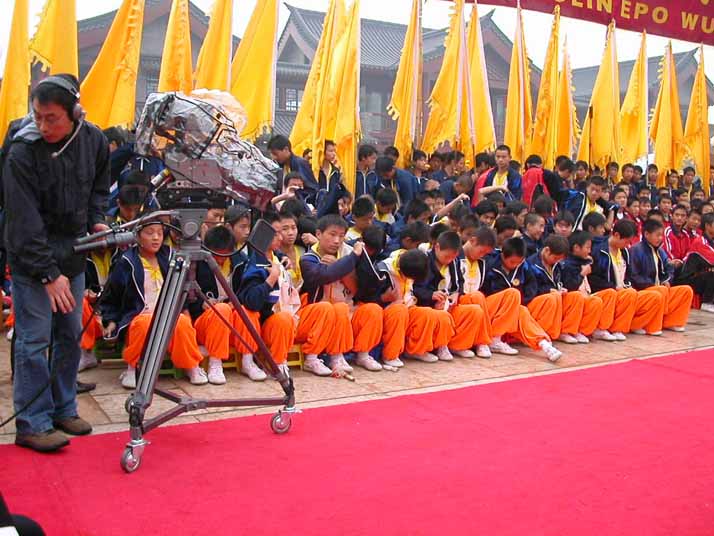 We are in TV. Jing Jing and Siu-Fong have been interviewed in TV and newspaper over 5 times in Henan.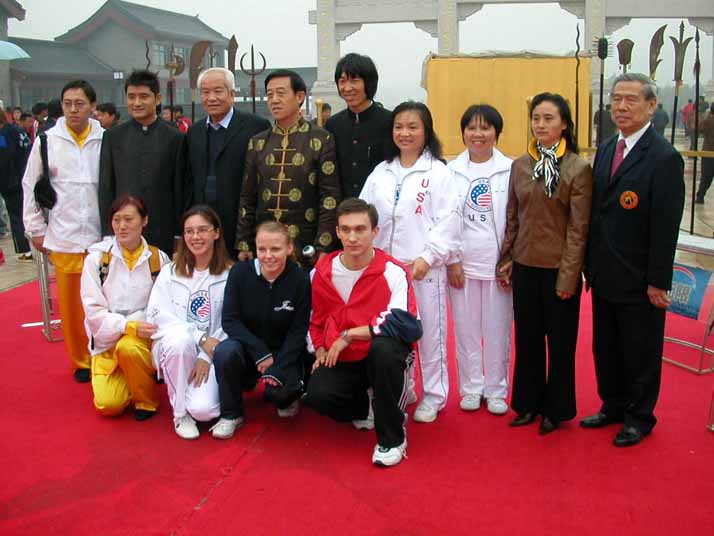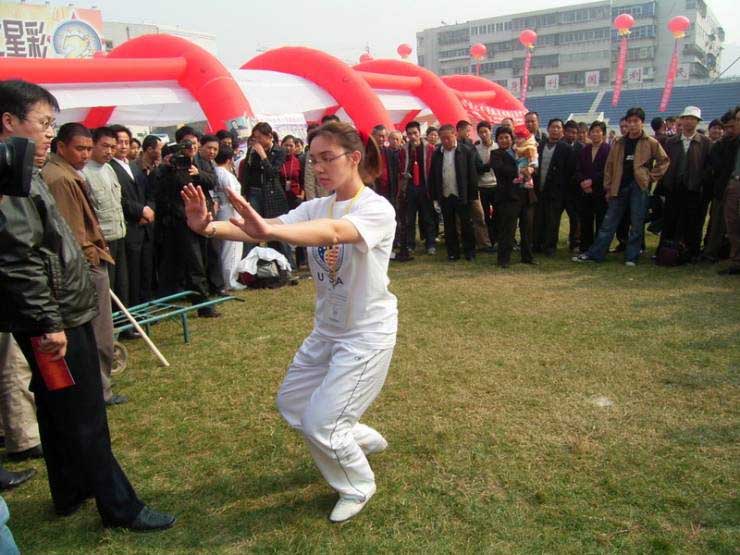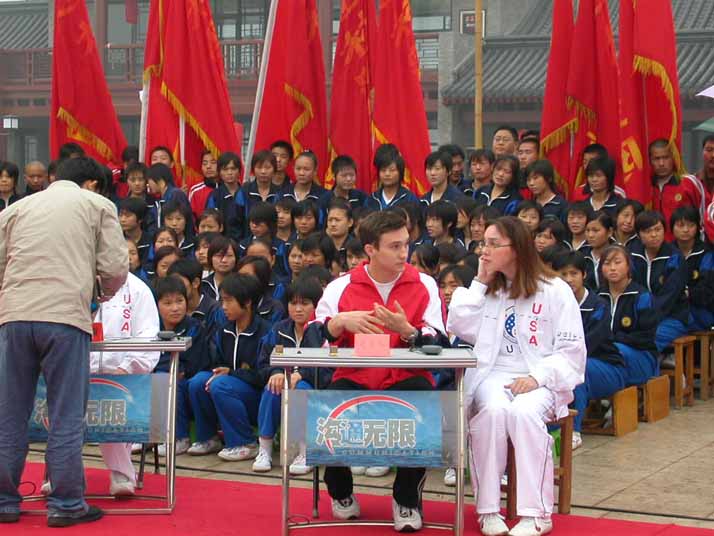 Jing Jing did two jobs: being a translator and an interviewed character in the TV program about her Taiji and her fluent Chinese language.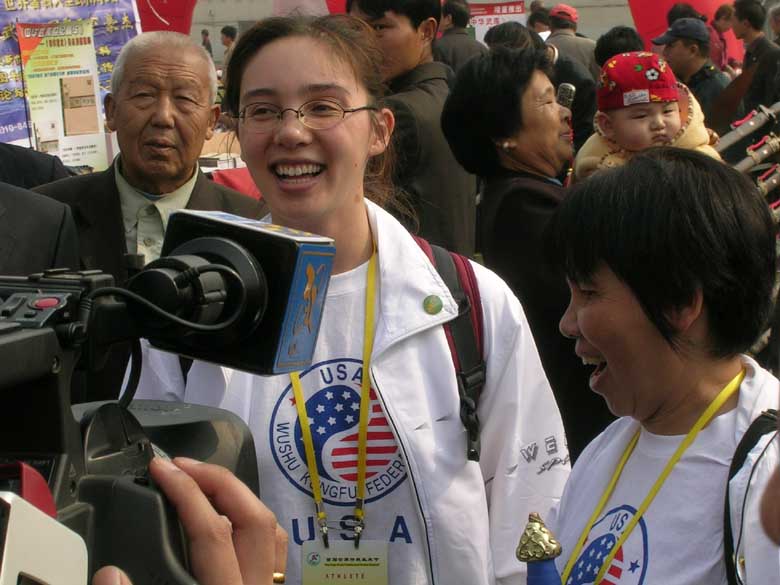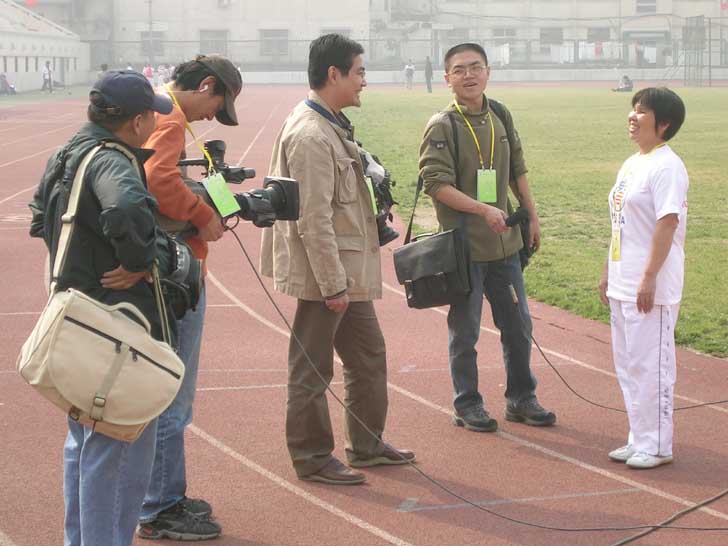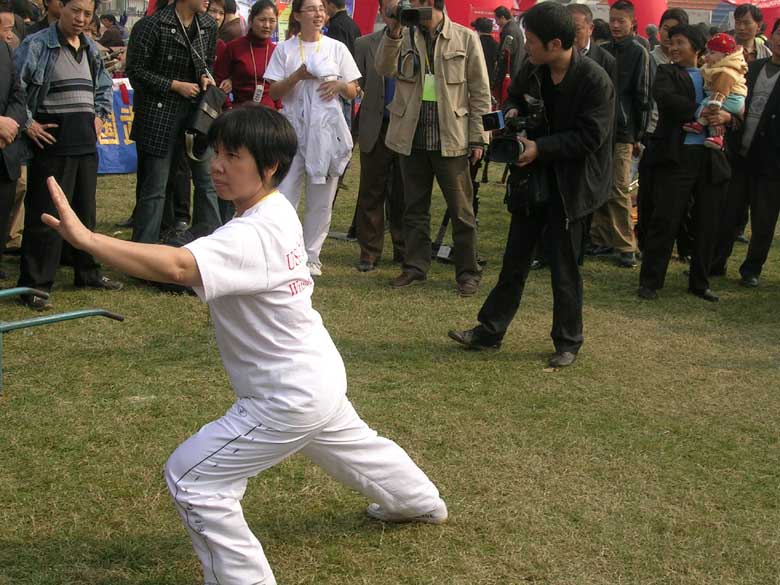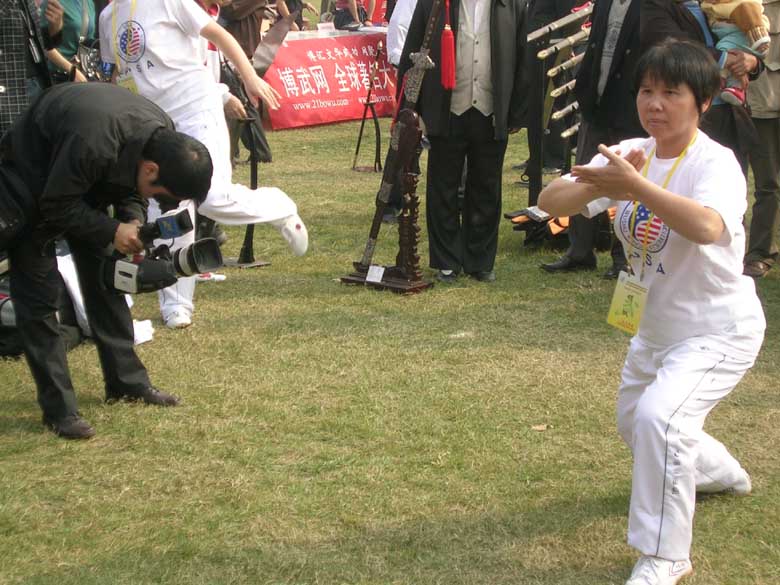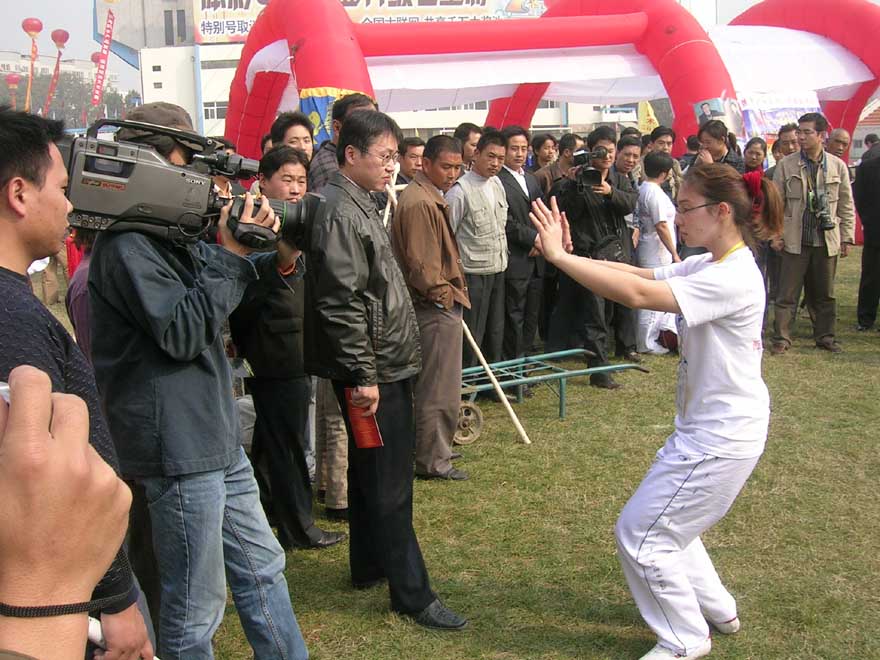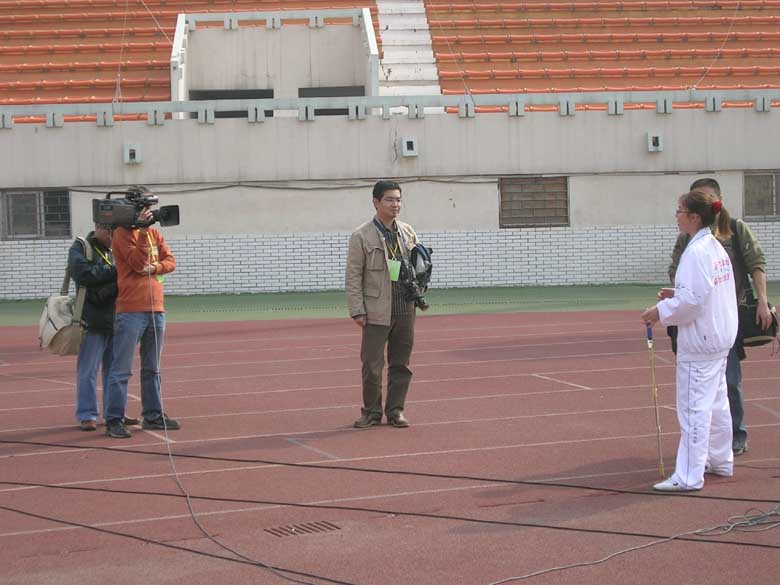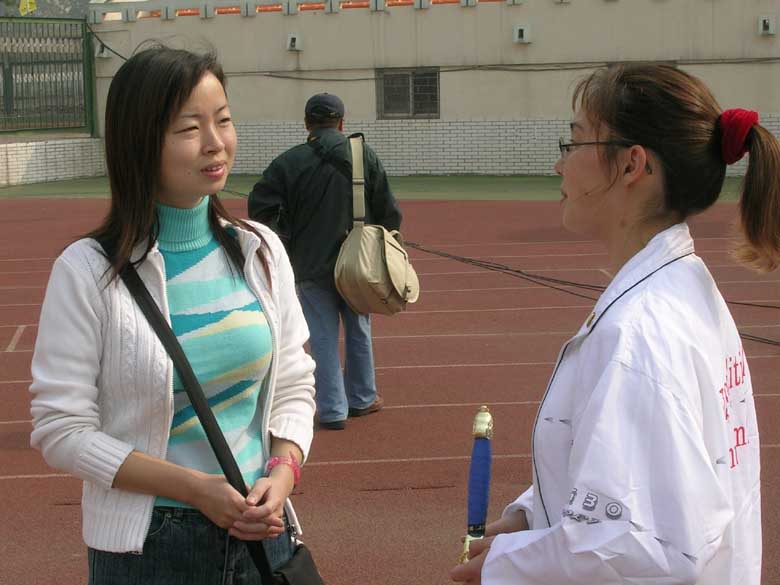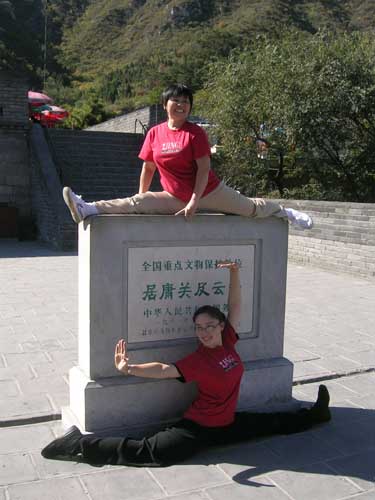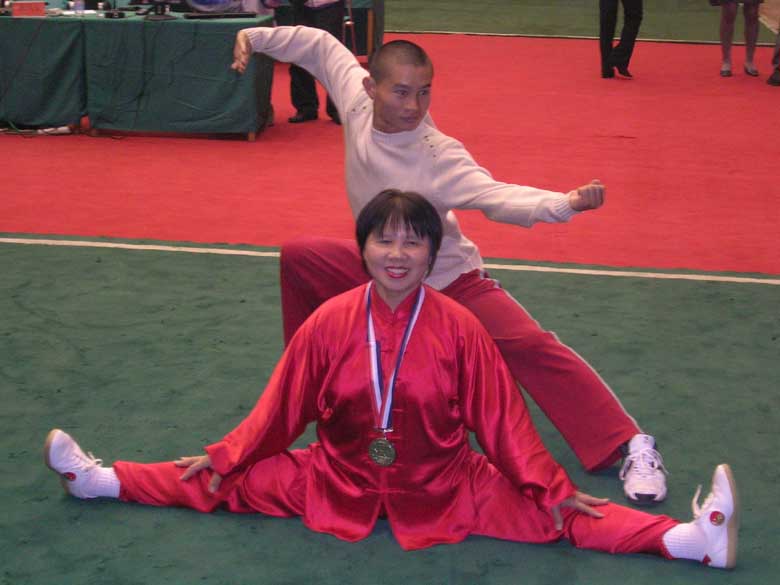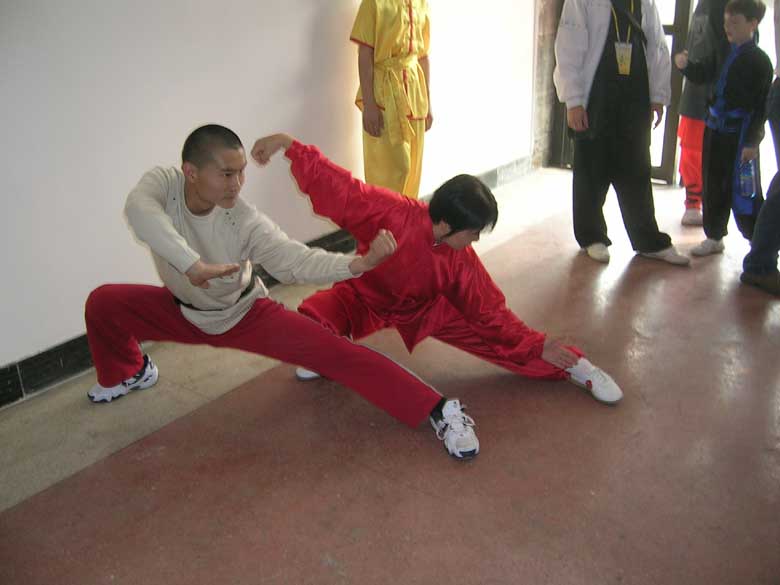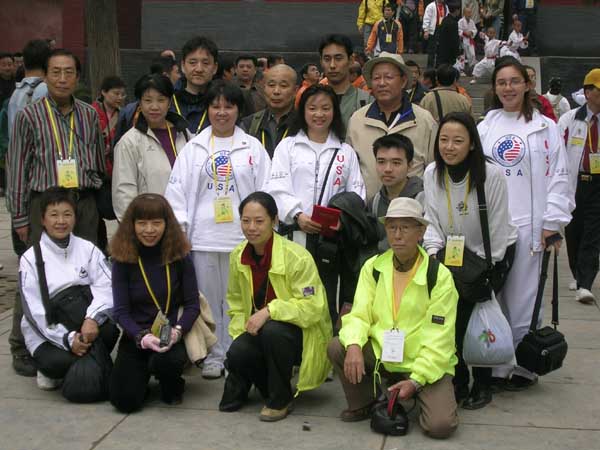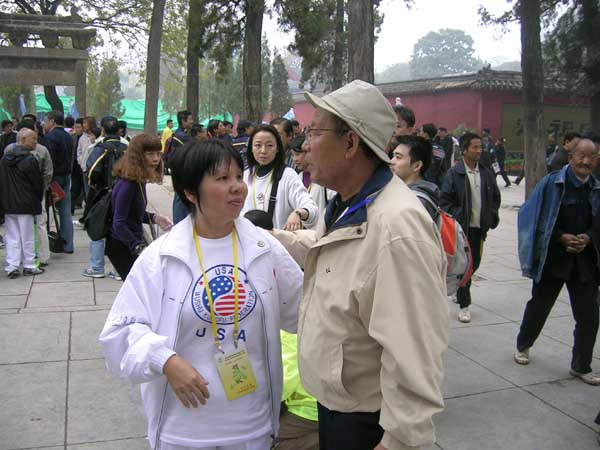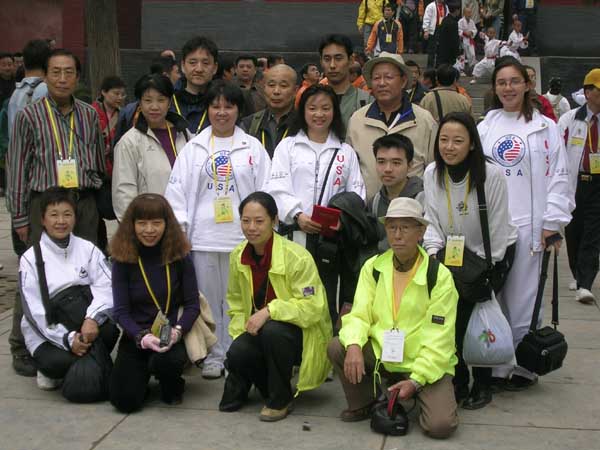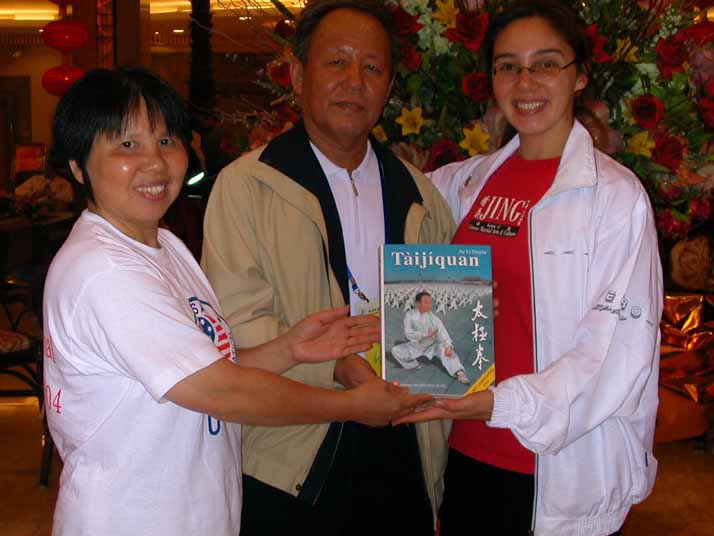 Master Li Deyin's new book in English. The preface is the article written by Siu-Fong Evans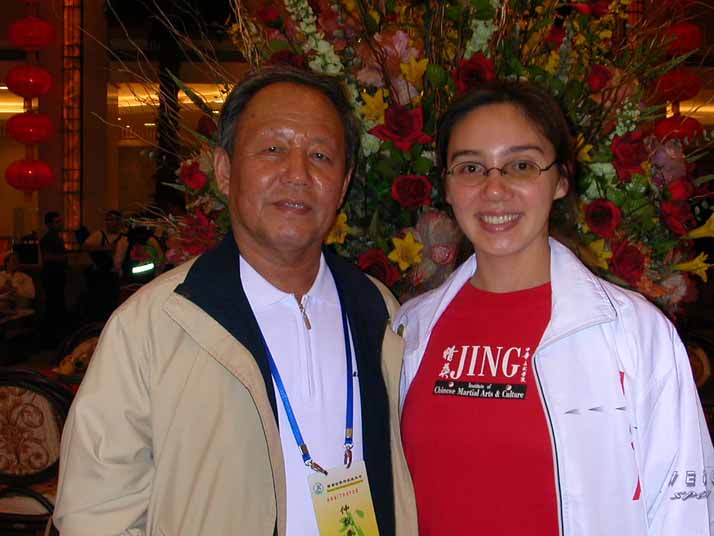 Master Li always says good things about Jing Jing.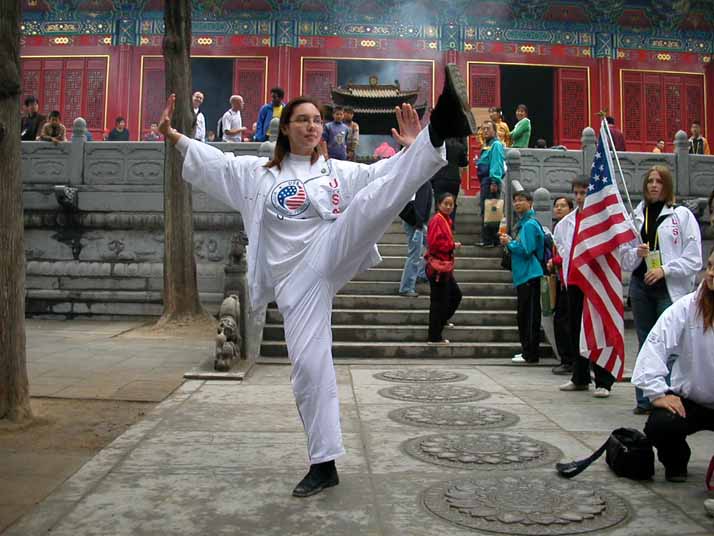 Jing Jing is much better than her mama now. Siu-Fong is very proud of her!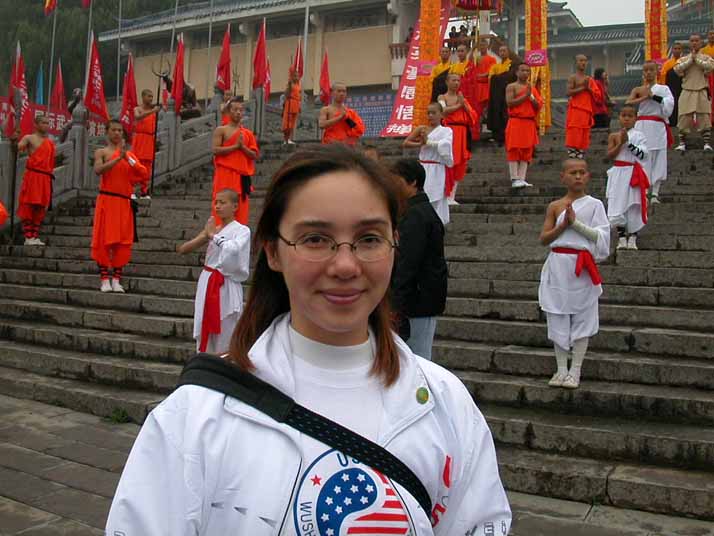 Jing Jing and the real shaolin monks.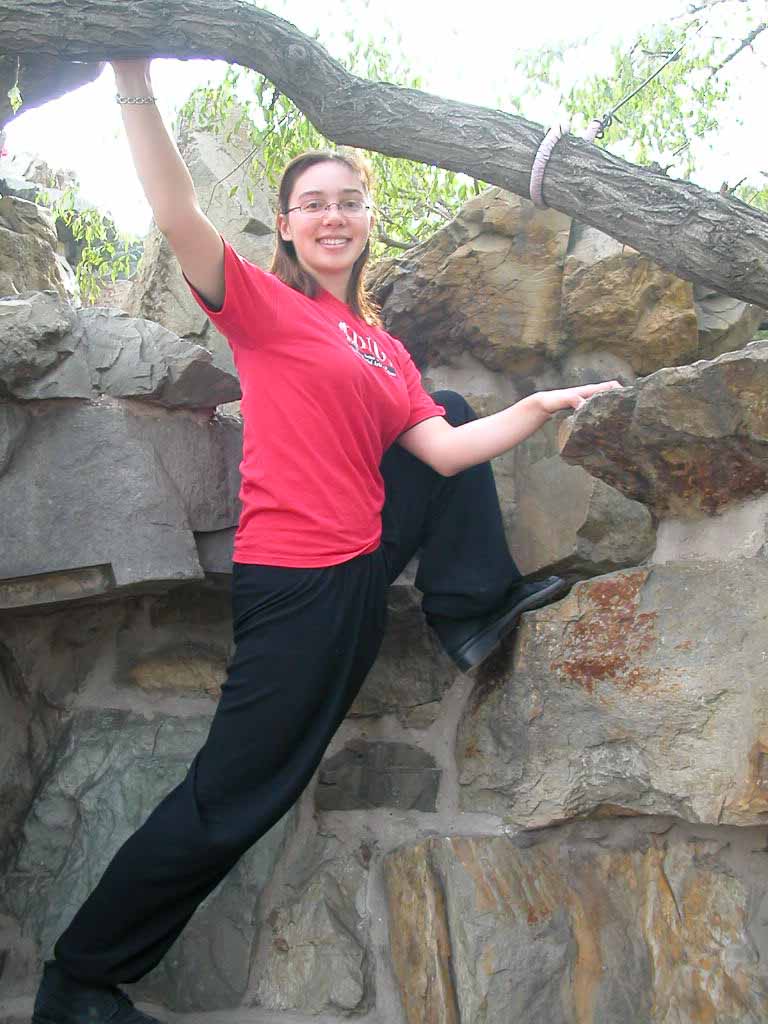 Jing Jing enjoys herself!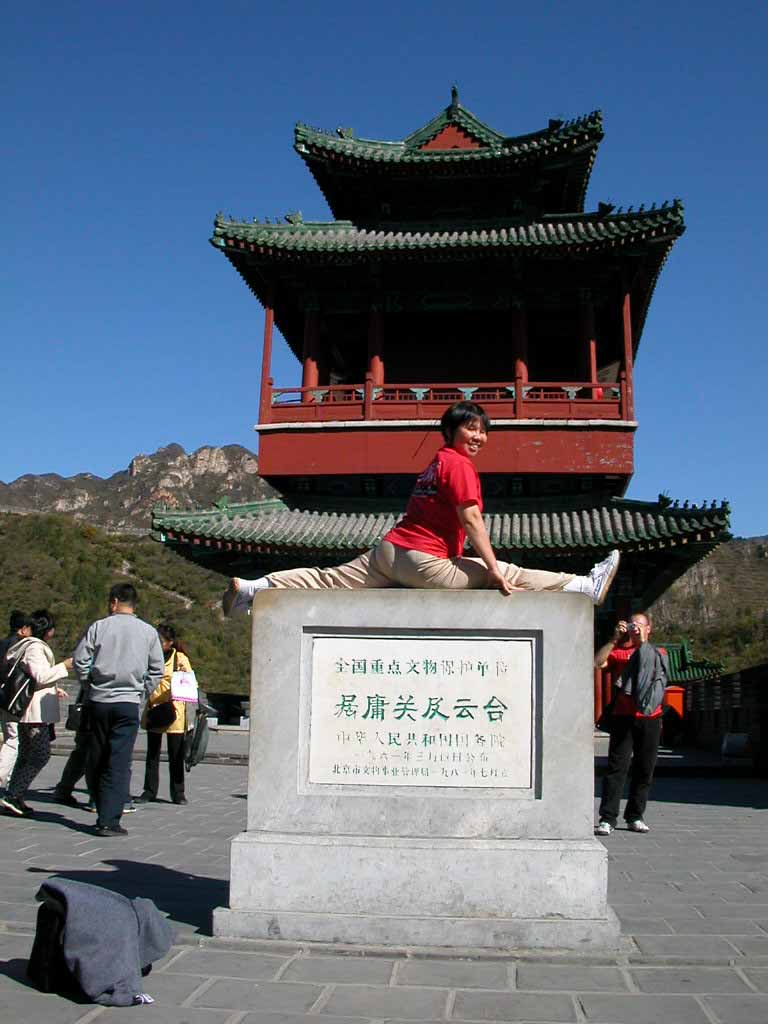 Siu-Fong has fun at the Great Wall!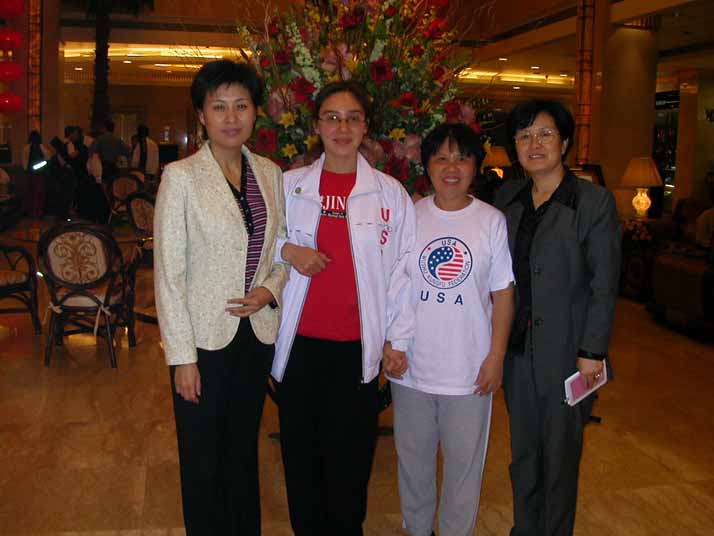 From Right: Yang Liping, Siu-Fong, Jing Jing & Liu Yalin.
Yang Liping (most people in Zhengzhou call her Yang Buzhang. Buzhang is the title) is a very high ranking government officer of Zhengzhou, Henan. She is the one to govern/arrange this Wushu Festival to make sure everything is safe and everything goes smoothly and be successful. Liu Yalin is Yang's secretary.
We thank both of them very much for keeping us company for all the private transportation arrangement and shopping/bargaining for us and the beautiful gifts!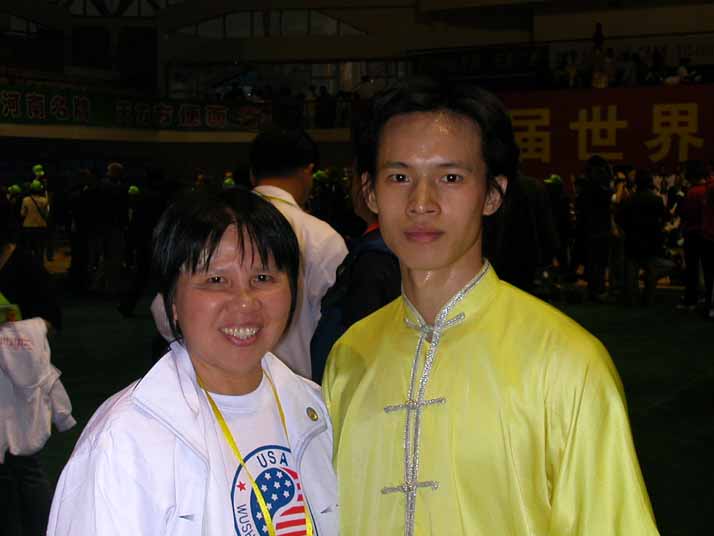 Weijian's wushu is excellent.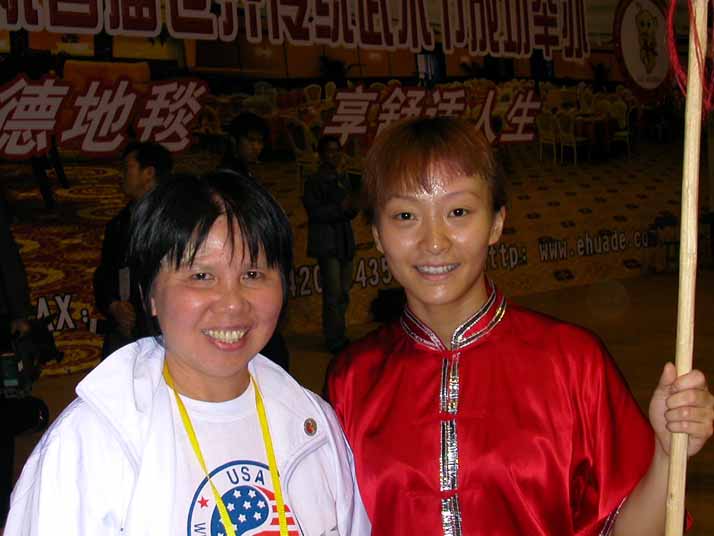 Zhao Yang Yang and Siu-Fong. Yang Yang's spear is so powerful that she impressed everybody in the audience.
She won the gold in the 9th All China National Game 2001. She is one of the best athletes in China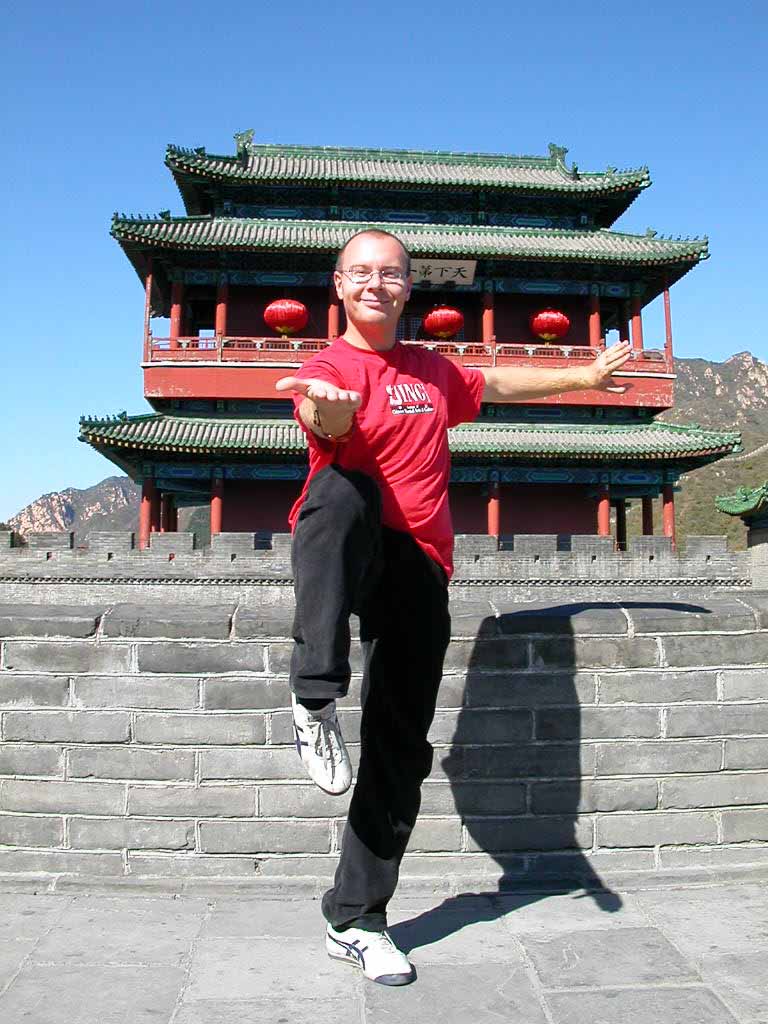 Martin Suba enjoyed the trip. He had a lot of fun and learned quite a bit about the Chinese culture.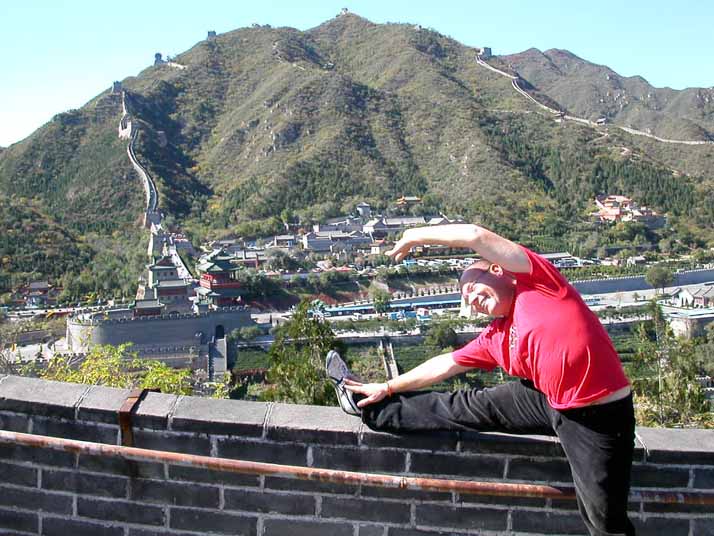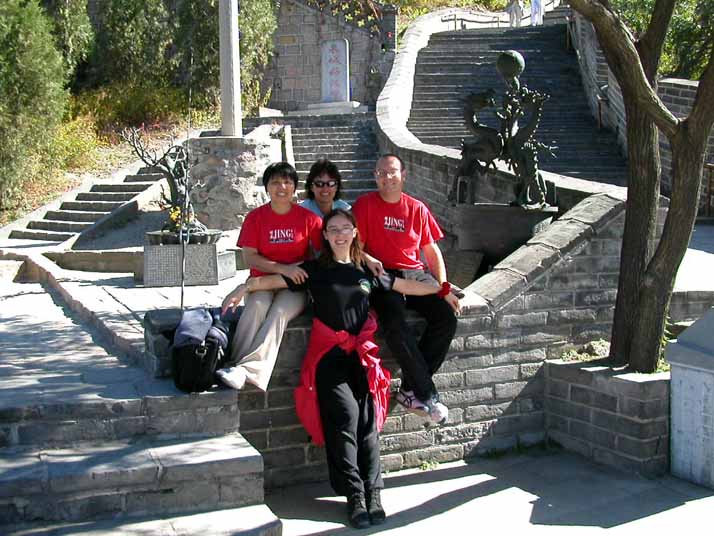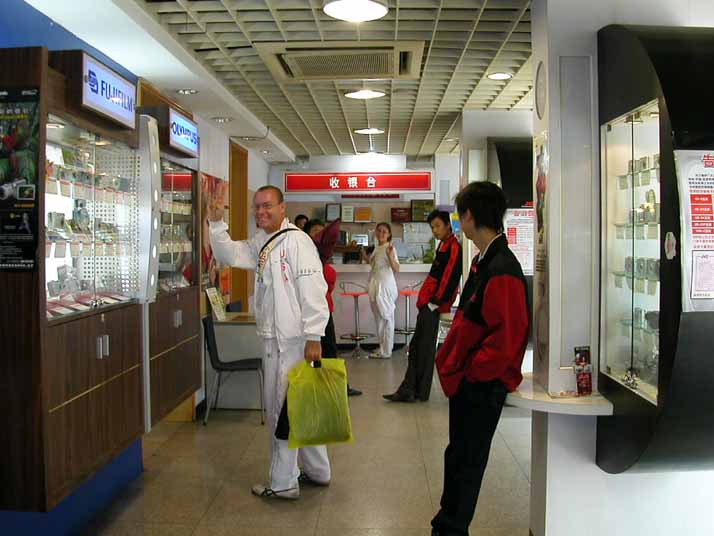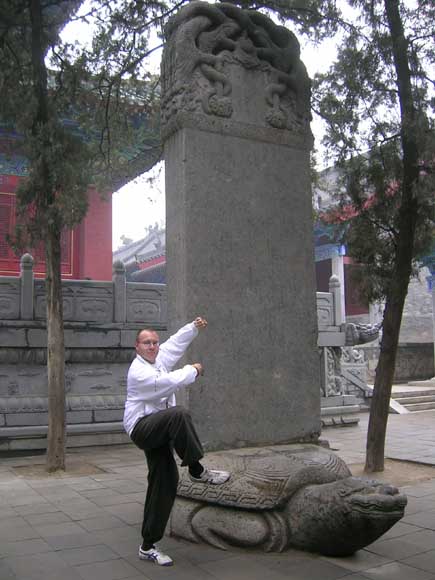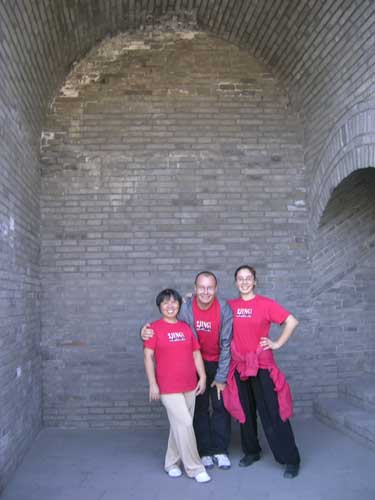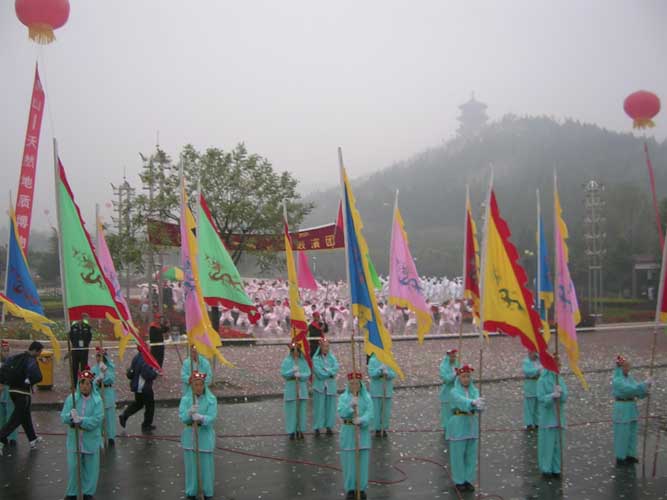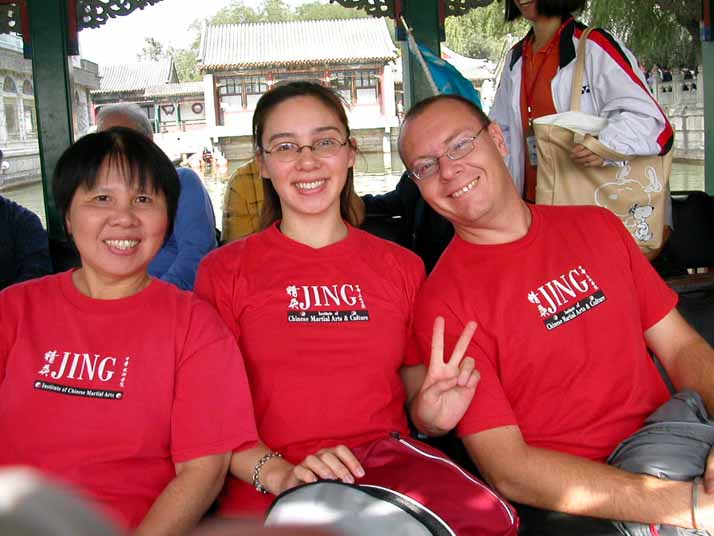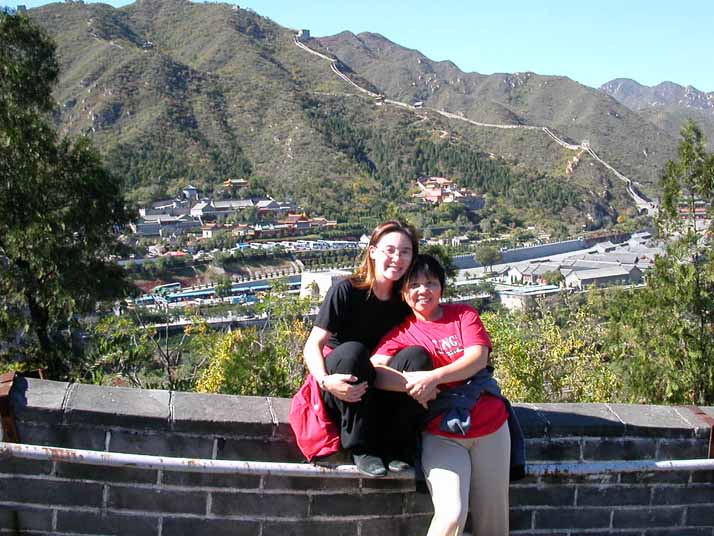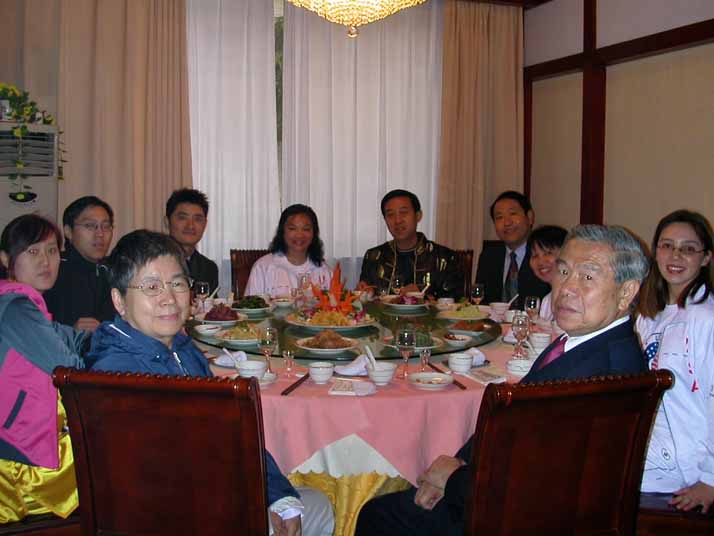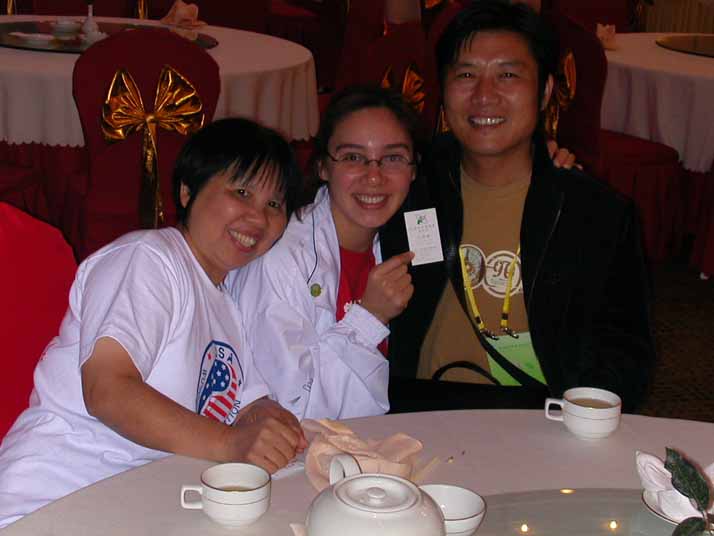 Mr. Ding is the producer in TV program. He is one of the TV journalists/producers to interview us.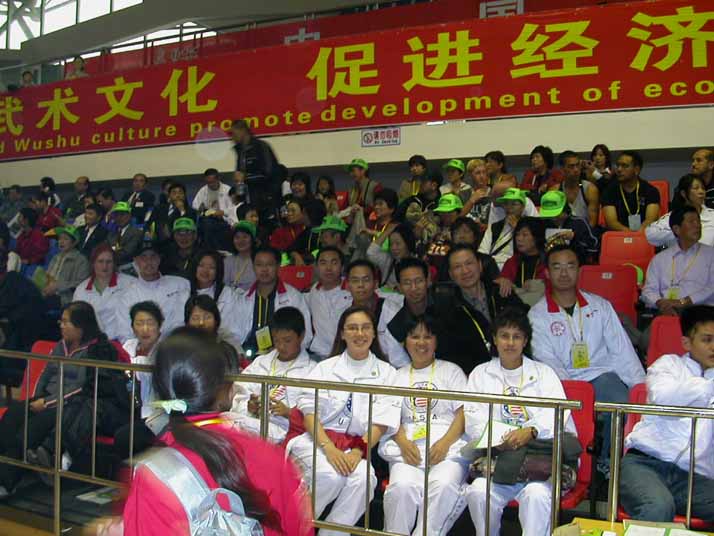 The Canadian Team (behind us) with Siu-Fong, Jing Jing and our new friend Sandy.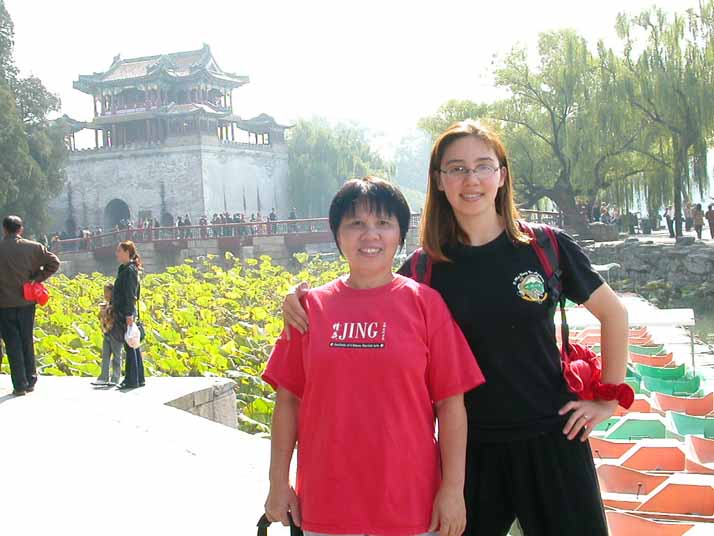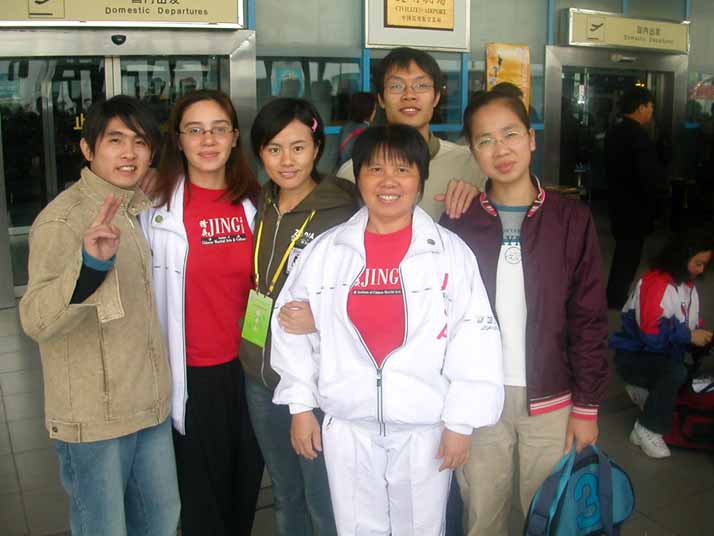 They are our tour guides. They are friendly and kind to all of us.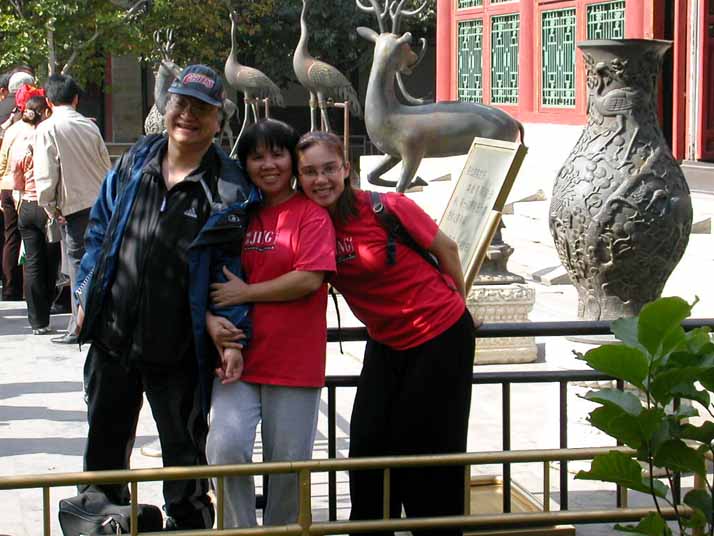 Randy and Siu-Fong and Jing Jing in Yiheyuan (The Summer Palace).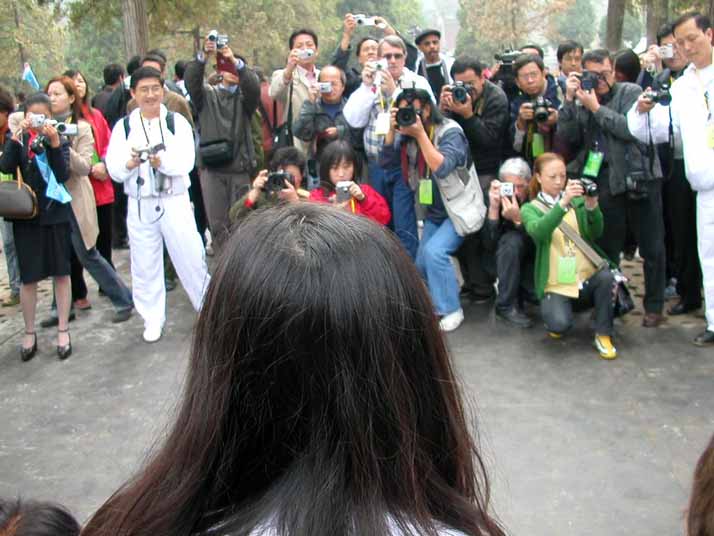 The USA Team is like stars. We are happy with everything in this trip!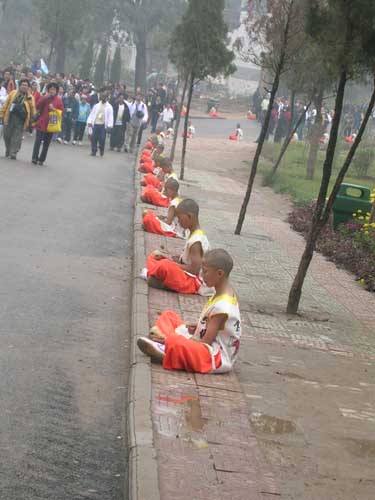 Shaolin monks are hitting the MUYU (wooden fish), a way of meditation.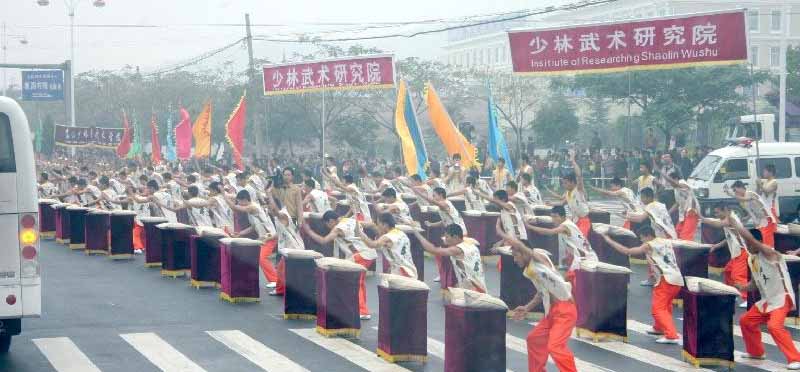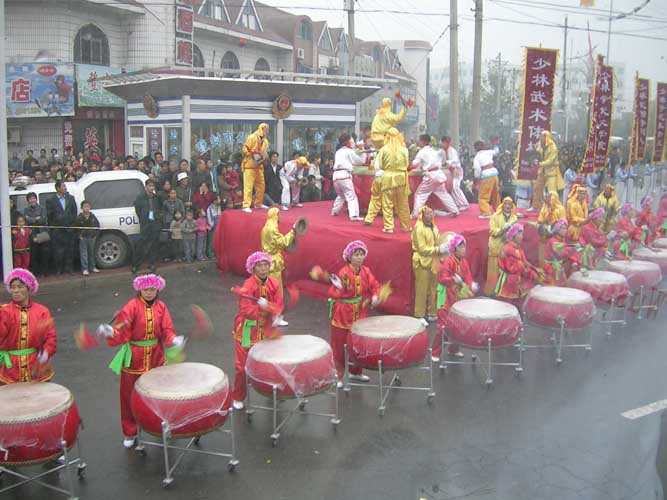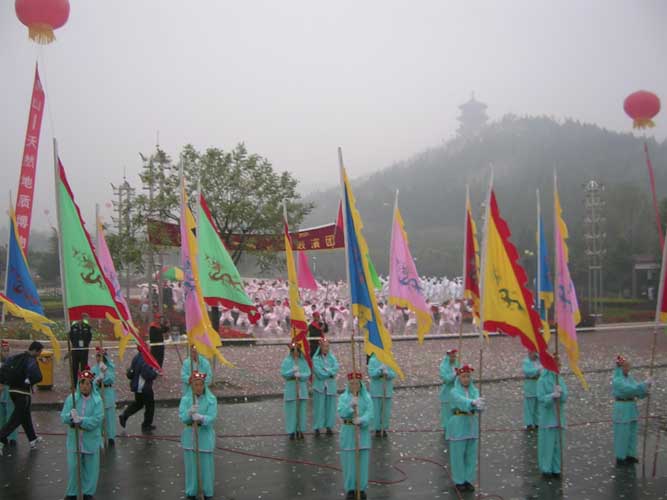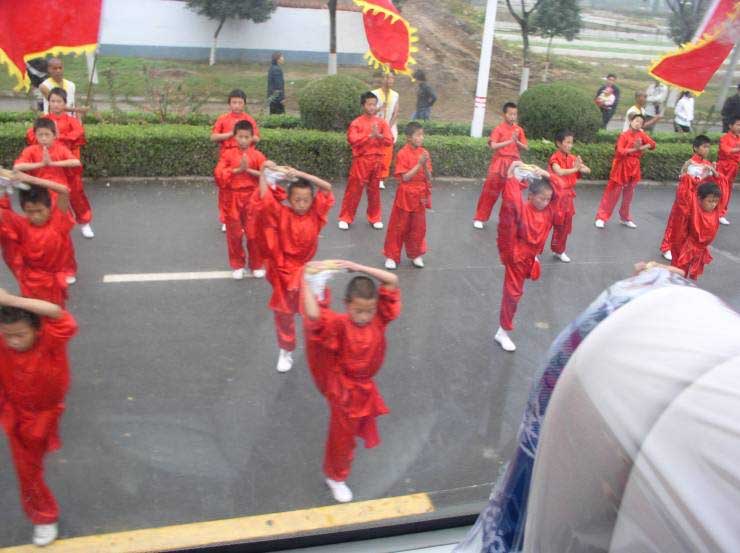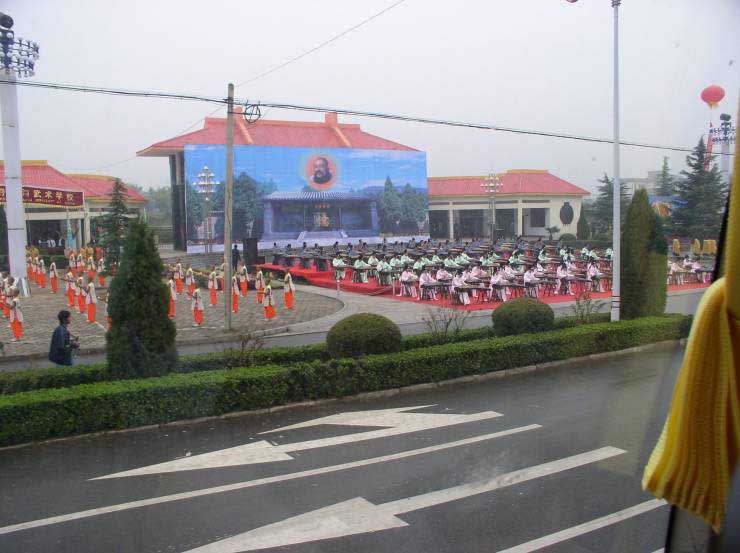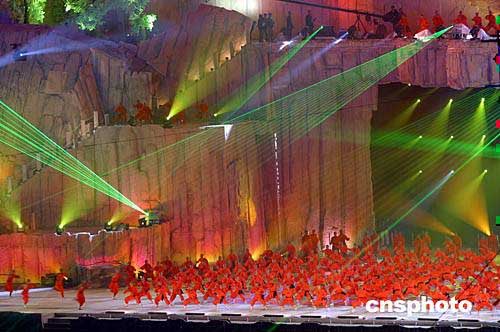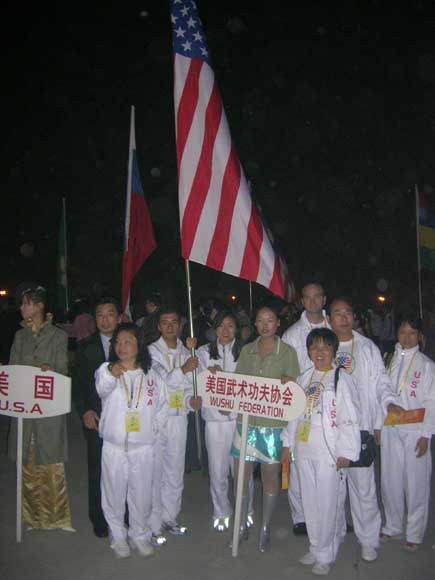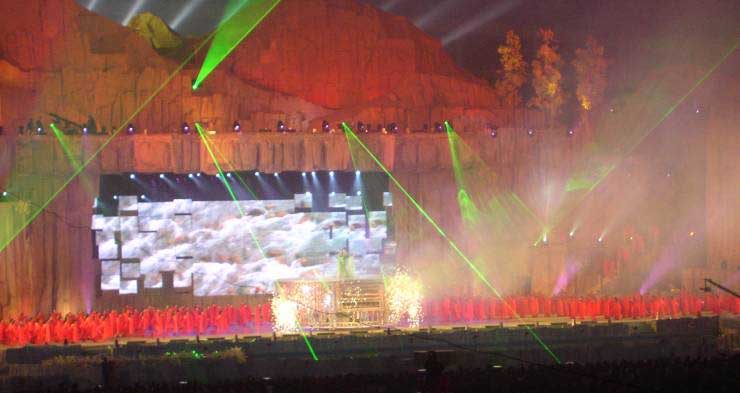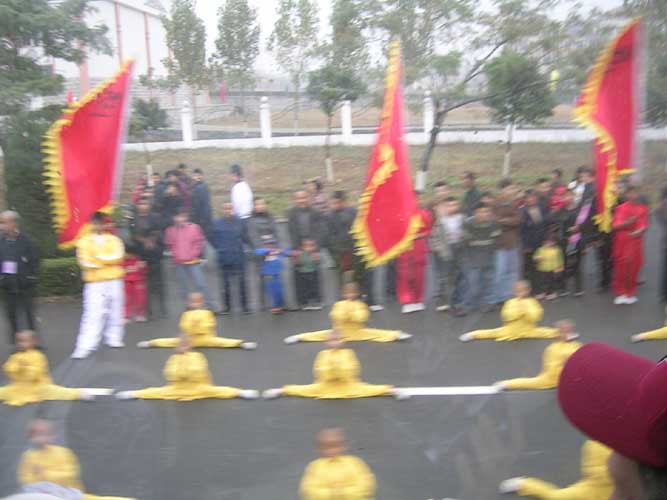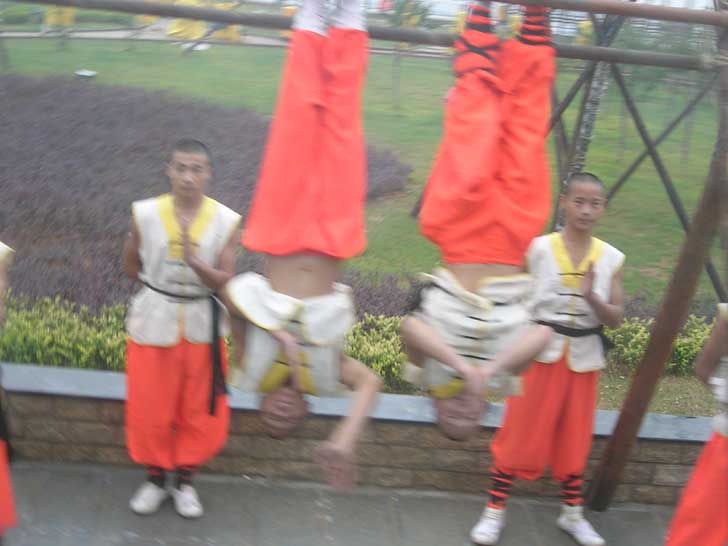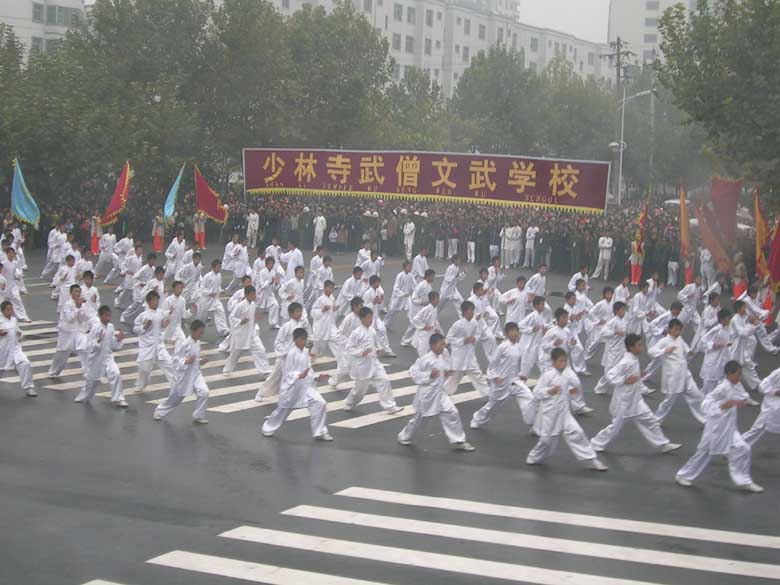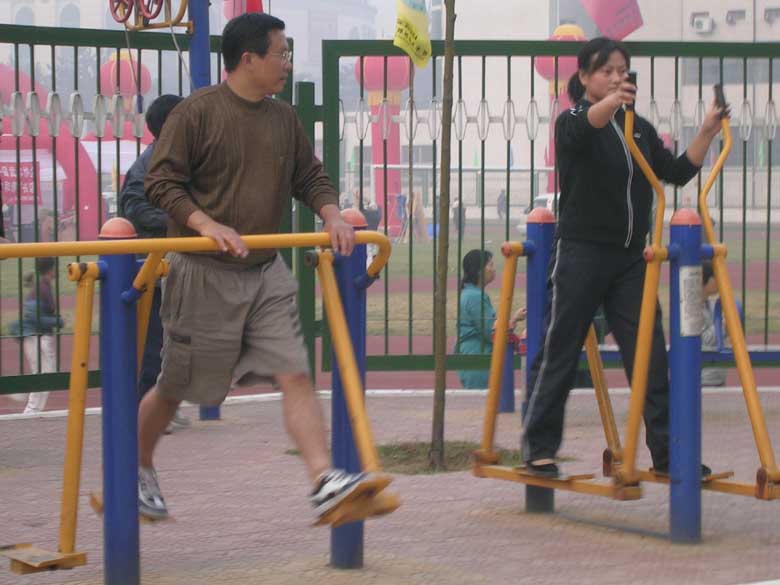 More on our complete Photos Page

Our 4rd Anniversary Celebration will be on Saturday 10/22/2005 at 1:30pm.
FREE admission! Tell your friends! Mark your calendar now!





---
© 2002-2007 info@JINGinstitute.com
8666 Commerce Ave., San Diego, CA 92121
Phone (858) 578-8267

Home